Hello Guys, Hope you are doing well. In our today post, we are going to talk about Reliance Jio New Plans and Offers. So, keep Reading Our article, In our today article, We all Going to talk about New Jio Monsoon Offer. Jio recently announced the New Plan for their users. This Time the Offer Plan Name is " Jio Monsoon Offer". Currently, Jio Users Using Dhan Dhana Dhan Offer but it Going to be Expire in Few Days. So, Jio Back again with another block Buster Offers for their Users to Enjoy Unlimited Data Service, Calls in Jio.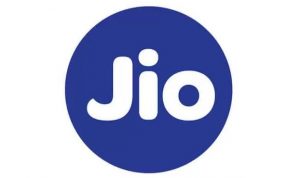 Reliance Jio Recently Launched New 5 Plans in August 2017. Like Previous Offer, New Jio Monsoon Offer is also Same and also it is one of the cheapest Plan to any other operator. So, it's may be of one the best plan in comparison to any other operator like Airtel, Reliance, Vodafone, Idea & etc. These Plans are available for both Prepaid & Postpaid Users. So, keep Reading.
From all the Offers below, Rs 309 and Rs 509 is one of the best Plans and Value for money. But you can choose any plan according to your choice. Jus Check it out below Jio New Plans Offers.
---
Jio Monsoon Offer: Reliance Jio New Plans
| Plan MRP | Data Benefits | Free Calling | Validity |
| --- | --- | --- | --- |
| ₹149 | 2GB | Yes | 28 Days |
| ₹309 | 1GB / Day | Yes | 56 Days |
| ₹349 | 20GB | Yes | 56 Days |
| ₹399 | 1GB / Day | Yes | 84 Days |
| ₹509 | 2GB / Day | Yes | 56 Days |
Monsoon offer has 5 Plans and all the Plans comes with unlimited calling across the country including Local & Std. So, Just Check it out Some More about Reliance Jio Monsoon Offer & Jio New Plans in Detail.
---
Jio Rs 149 Plan
In this Reliance jio Plan, You Will Get 2 GB Of Data for 1 Month & Also You Will Get Unlimited Free calling & 300 local and STD SMS. It is the best Plan for those who want to enjoy unlimited calling service with 2 GB Of Free 4G data. After Usage of 2 GB, Speed Decrease to 80kbps.
---
Jio Rs 309 Plan
In this Jio New Plan, you Will Get 1 GB of 4G Data Per Day for 56 Days with Unlimited Callings & SMS. It's one of the best Budget plan for everyone. Here you Will Get Unlimited Data & Callings. So, Recharge It now. This Plan is also Similar as Dhan Dhana Dhan Offer but this time it giving Validity of 2 Months Only.
---
Jio Rs 349 Plan
It is another New Plan launched by Jio, Here you Will get 20 GB of 4G Data for 56 Days. You can use 20 GB of Data anytime, there is no fub Restriction. So, if you want to use More than 1 GB data Per day then You can choose this plan too. You can Use 20 Gb of data anytime without any FUB.
---
Jio Rs 399 Plan
In this Jio New Plan, You Will Get 1 Gb of Free 4G Data Daily for 84 Days with Free Unlimited Calling & SMS. It is same as Dhan Dhana Dhan Offer. But this time, Price of this Plan is a Higher then Older plan. You Will Get the Same Service as Dhan Dhana Dhan.
---
Jio Rs 509 Plan
In this Jio New Plan, You Will Get 2 GB Of Data Per Day for 56 Days along with Unlimited Free Calling, SMS etc. So, If you want More Data than 1 GB then this plan is perfect for you. So, Recharge it now & enjoy the Reliance jio Service.
---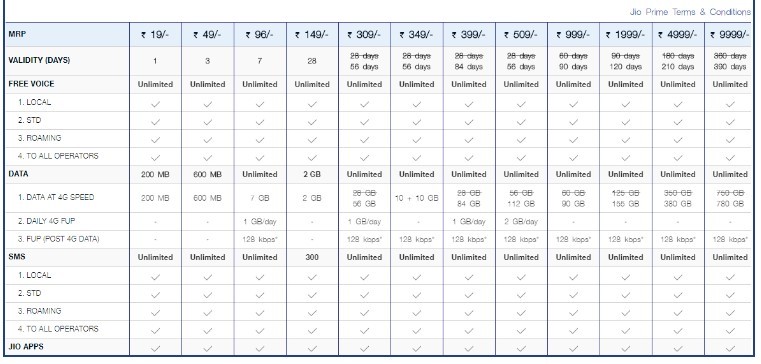 ---
How to Upgrade to Reliance jio New Plans:
So, If you want to Upgrade to New Reliance Jio Plans then keep Reading it. So, first You have to fully exhaust your current plan. In Mean to Say, first Use Your Current Plan Now. Once Validity Expire then Recharge with New Jio Plans. So, I Recommended You to First Wait to Expire you validity then Recharge with new Plans. Follow Our Steps to Recharge with New Plans.
This offer is only for Prime Users. If you are Prime users then Recharge any Plan otherwise recharge with Rs 99 to activate Prime Membership.
So, first of all, Visit Jio Recharge Section Here
Enter Your Jio Number
Choose any Plan
Procced Process & Make Your Final Payment
Done ! Enjoy
---
How to Get Jio Sim at Your Doorstep:
So, if you do not yet have jio Sim then Don't Worry Order it now. Just book It online & Get Jio Sim at your Doorstep. So, just follow our Step by Step process & Get your Jio Sim at your doorstep.
First, visit Get Jio Sim
Now Fill all the Details Like Your Name, Email ID, Phone Number & Address ( Most important)
Also, choose which Plan you want in your jio Sim. Sim is totally free just you have to pay for their Plans & Prime Membership. So, Hurry Up! Get Your Jio Sim Now & Enjoy Unlimited Data & Calling.
---
Must Check-