Hello Guys, I hope you are doing well. Now Linking Aadhaar with Pan Card is very simple. There are lots of methods are available to link aadhaar with PAN Card at home. The deadline date of Linking aadhaar card with Pan card is 30th November 2021. So, if you not yet linked your Aadhaar Card with your PAN Card then hurry up. In this article, we are going to share Step by step guide on How to link Aadhaar with PAN Card online. Also, check out What is ITR & its Benefit.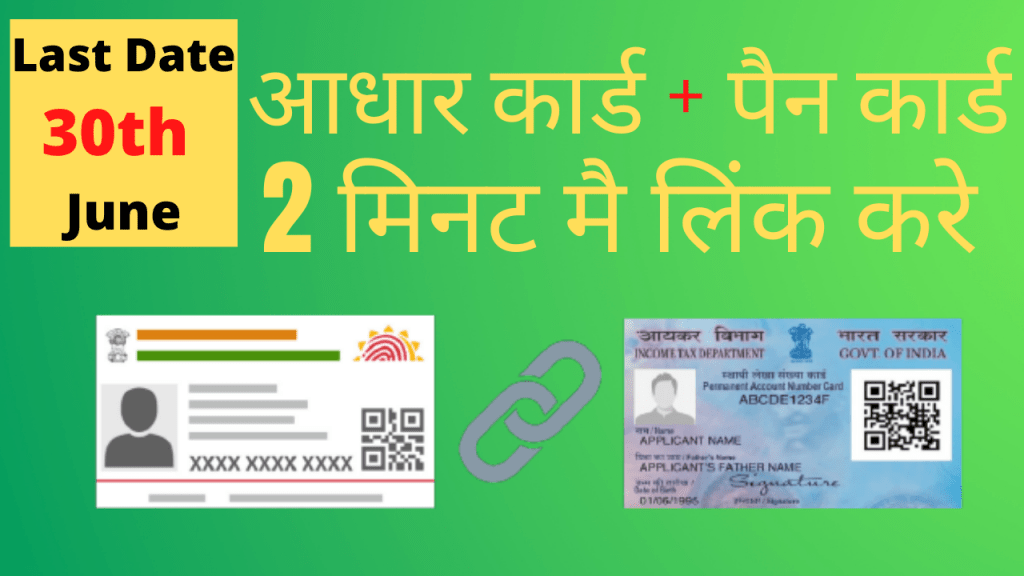 How to Link PAN Card to Aadhaar Card Online through e-Filing Website
You need to follow our below step by step guide to Link Aadhaar Card with Pan Card online –
1] Firstly, you need to open Income Tax e-Filing website on your PC/Mobile/Laptop
2] On the left side, click on Link Aadhaar option under quick links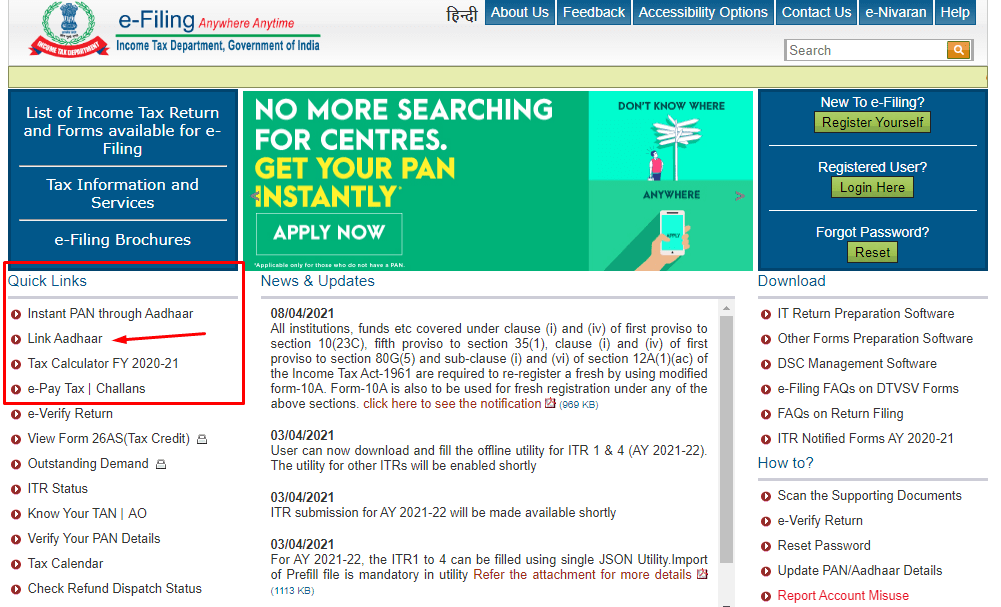 3] Now, enter your PAN Card & Aadhaar Card number
4] Also, enter Aadhaar Card Name & Complete Captcha to procced.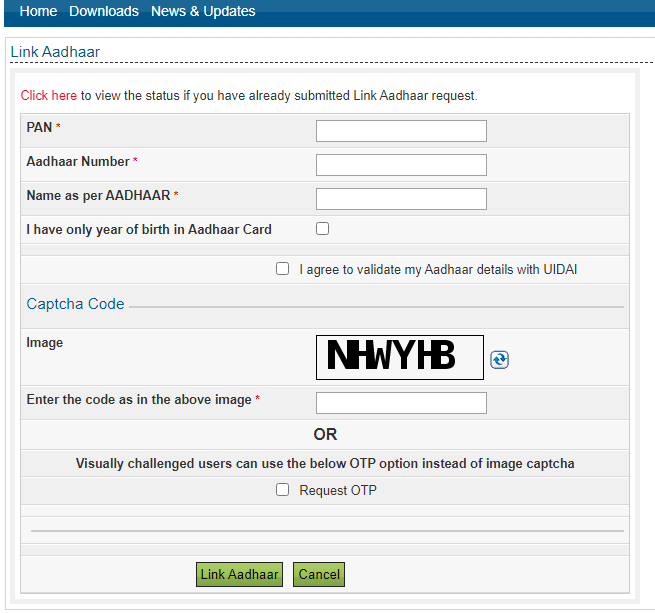 5] At the end, just click on Link Aadhaar Button
6] Finally, verify via OTP & done.
7] Your Aadhaar is succesfully linked with PAN Card
How to Link Aadhaar with PAN by sending SMS
If you don't want to go online to fill out the form then there is an easy method for you just through SMS. So, keep reading below and follow step by step guide.
1] Open Message app and type UIDPAN<12 Digit Aadhaar> <10 Digit PAN> . For eg. UIDPAN 453525673456 CGTHG2346H
2] Now send this SMS to 567678 or 56161 from your registered mobile number
3] Done
Sometimes, due to spelling mistake it is not possible to link Aadhar card with PAN easily. So, we need to make correction of user name and then try with the same method and then you are able to proceed. To make the correction, you need to follow our below guide. Keep reading till the end.
Must Read – Upcoming Smartphones
PAN Card Correction for Linking with Aadhaar Card
As we know, when we link aadhaar card online then all the details should be match otherwise they failed. Sometimes, due to some name spelling mistake we failed to link PAN Card with Aadhaar Card. So, we are going to share how you can update your name on PAN Card and then you are able to link PAN with Aadhaar card. Just follow our below guide.
1] You need to visit PAN Card Official Website
2] Submit signed digital documents to get your PAN details updated
Once your details are corrected in your PAN and confirmed by NSDL over a mail, you can link your PAN with Aadhaar
Why it is important to Link Aadhaar with PAN Card
1] All PAN Card which is not linked with Aadhaar deactivated after November 30, 2021
2] It will helps you to fill ITR without any issues
3] User have to pay fine incase their PAN Card not linked with Aadhaar
Final Conclusion on Link Aadhaar with PAN Card Online
So, hope guys our article helps you to Link Aadhaar with PAN Card online at your home. It is now simple and easy to do. So, just you need to follow our guide and you successfully link your Aadhaar card with PAN Card. So, don't forget to check it out.