Are you looking for Made in India Smartphones? If yes, then you are in the right place. As we know, due to ban Chinese Product in India, we are boycotting Chinese products and mobiles. So, we decided to share Made in India smartphones in our article. So, that you can buy Indian brand smartphones. Check it out the Indian Brand Made in India Smartphones companies list below.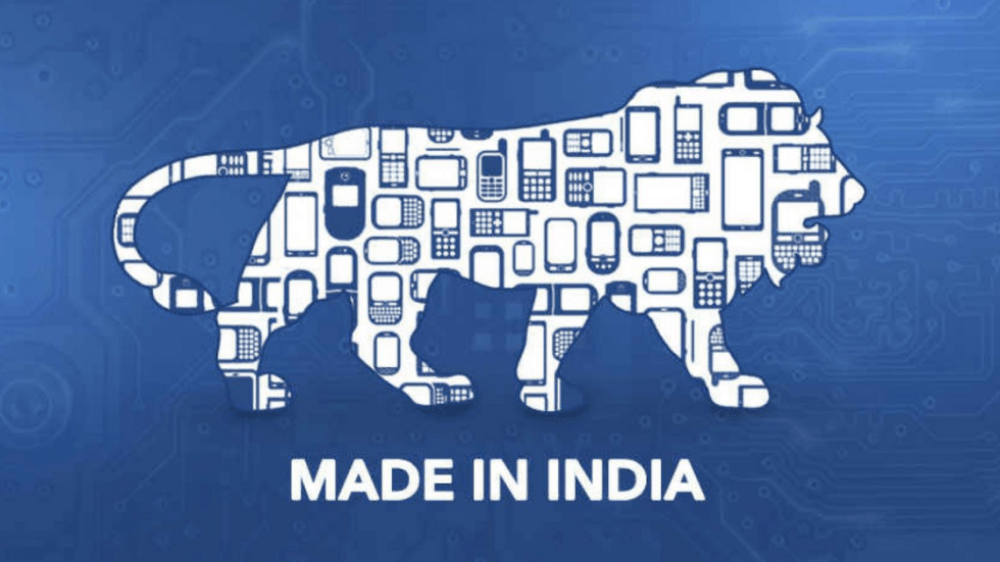 As we know, mostly Indian smartphones companies are now shut down just because of some Chinese companies overtake them. Currently, Xiaomi India is one of the most popular smartphone brand in India with over 18% market share in smartphone Market. That's the reason, mostly smartphones companies shut down due to huge loss. First, check it out the list of Made in India smartphones companies below.
List of Made in India Smartphones Companies and its Details:-
1. Micromax
Micromax was once India's one of the most popular brands with over 18% market share. It is also one of the largest manufacturers, headquartered in Gurgaon, Haryana. It was founded by Rahul Sharma in 2000.
As we know, Micromax makes Mobiles, Tablets, LED TVs, Laptops, Powerbank and lots of electronic items. It has a manufacturing plant in Uttarakhand with over 20000 Peoples, also has revenue of 2000+ Crores.
2. INTEX
Intex is the 2nd largest company in India after Micromax. They also makes large varieties of products like Powerbank, Speakers, headphones, Mobiles, Tablets, ACs etc.
This company was started in 1996 by Narendra Bansal. They established their headquarter in Delhi.
3. LAVA
Lava is 3rd biggest largest company in India with over 10000+ employes. This company was founded in 2009 by HARI OM RAI. It has revenue of over 500 Cr+. They also makes smartphones, TVs etc.
4. KARBONN
India's one of the most popular brand Karbonn which was launched in 2009 by Sudhir Hasija. They established their headquarter in Delhi.
They also makes lots of electronic items including Smartphones, speakers, LEDs, Tablets etc.
5. iBALL
This company was started in 2001 by Anil Parasrampuria. They makes electronic product at cheapest rate and also they are well known for their cheapest rates in India.
They makes Mobiles, Tablets, Speakers, headphones etc. They generate over 2000Cr+ revenue.
6. Reliance Jio LYF
Reliance Jio recently launched its LYF Brand Smartphone in India. It is also India's largest manufacturing company. It makes 4G Mobiles (LYF) in a budget segment price or also lots of other Android smartphones in the market.
They also make Jiofi, Mobiles, Broadband services and much more. Reliance Jio founded by Mukesh Ambani in 2015.
7. SPICE Mobiles
Spice is another Indian Smartphone brand launched in 2012 by Mr. Shripal Gandhi. There main headquarter is in Singapore but base is in India. They have over 200 employes working in Spice.
8. SMARTRON
Recently, Smartron brand launched in India in 2017 by Mr. Mahesh Lingareddy along with the famous cricketer Sachin Tendulkar. They also make lots of items including Smartphones, tablet etc
9. YU
YU another brand launched by RAHUL SHARMA as a joint venture with Cyanogen Os. They got huge sales but due to no good after sale service and poor quality. They failed in the market.
10. XOLO
Xolo is another most popular Indian brand launched in 2012 by LAVA International. This brand makes Smartphones, Laptops, etc. They also have XOLO custom made UI for their smartphones.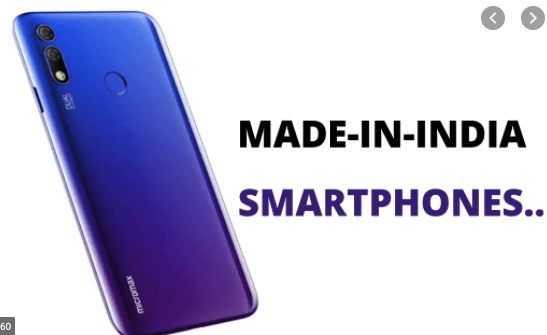 Complete List – Made in India Mobiles:
| | | |
| --- | --- | --- |
| Brand Name | List of Made in India Mobiles | Imported Mobiles List |
| Samsung | Samsung Galaxy A Series, Galaxy M Series | S20 Series, Galaxy Fold |
| OPPO | Find X2, Oppo A Series and F Series, Reno and K-Series | None |
| Xiaomi | All Phones Redmi, Note, K20, Poco | Mi 10 and Mi Notebook |
| Realme | X Series, Narzo, C Series, XT, 6, 6 Pro | None |
| Vivo | Vivo Y series, U series, S Series, Z Series | None |
| Motorola | One Series, G Series | Edge+, Moto Razr |
| Nokia | All Phones are Made in India | Nokia 9 PureView |
| Lava | Z93, Z62, Z66 | |
| Micromax | Micromax In Note 1, 1B | |
| Google | | Pixel 4a |
| Oneplus | Oneplus 8, and 8 Pro, 8t, 7T, 7 Pro, Oneplus Nord | |
| Apple | iPhone XR, 6s, 7, SE (2020) | iPhone 11, 11 Pro, Max, Xs, Xs Max. iPhone 12, 12 Pro, Pro Max |
| Asus | | Rog Phone 2, Rog Phone 3 |
| Honor/ Huawei | Honor 8 Series | Chinese |
Conclusion – Made in India Smartphones
Hey guys, I hope you like this article where we shared all the made in India smartphones launched in India. As we know, after the Chinese boycott no one wants to buy Chinese products. That's why we are sharing Made in India Smartphones list. Don't forget to check out the list.